DIY
diy
My friend Brian recently tweeted asking if people had RSS feeds. This made me feel nostalgic for when I used to get frequent updates from friends' blogs via RSS in NetNewsWire. While I never stopped consuming RSS, most of my friends stopped publishing content years ago. I was never much of a blogger myself, but I stopped writing too (14 years ago, apparently). It's even been years since I had a personal website that I maintained.
This doesn't mean that I've stopped making things. In the last few years I got into the mechanical keyboard hobby. I've built three different ergonomic keyboards. Most recently I built a Charybdis keyboard with tenting and a built in trackball. I've also gotten into DIY Audio. I started by making a headphone amplifier kit and now I have a DIY power amplifier and DIY speakers on my desk.
Inspired by Brian and some others, I think it's time for me to get back into DIY on the internet. I can't promise that I'll actually update this blog very often (or for how long), but at the very least I'm going to get something out there. And with an RSS (well, Atom) feed to boot!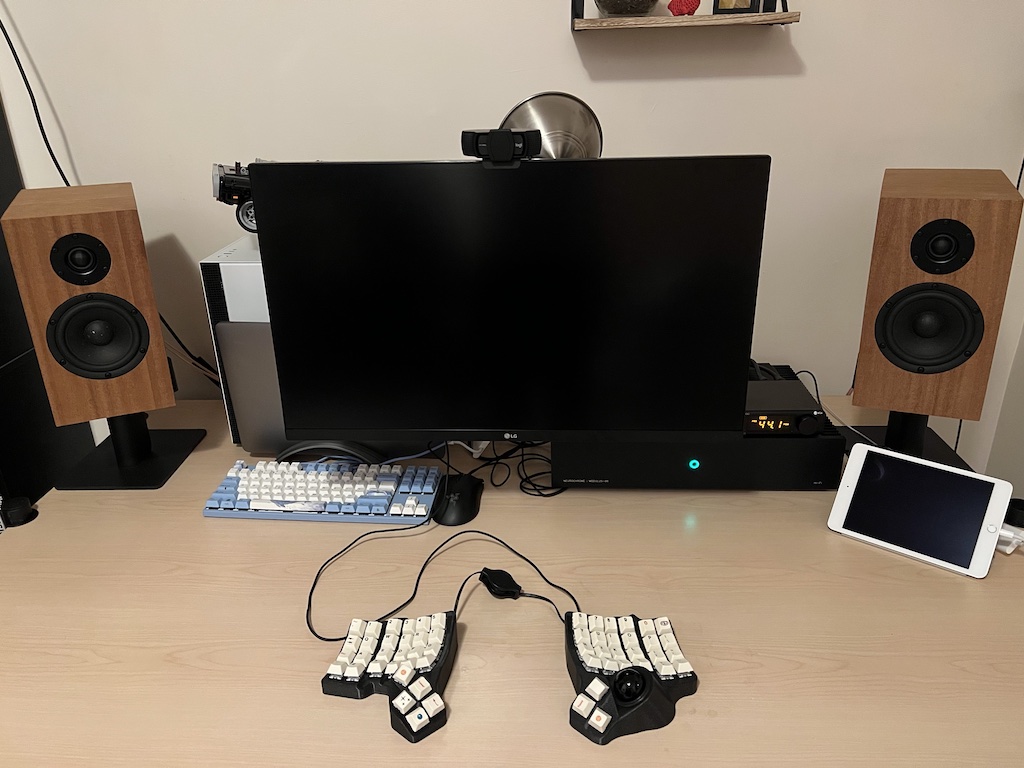 ---